Several Brainstorming Ideas
The following is a list of potential brainstorming ideas that can be used to conduct a training session for your team members. This list of topics is not considered to be all inclusive, but all are general enough that most teams will learn how the brainstorming process works. If you have ideas we should add to the list, please contribute to this list by contacting Carpenter Group .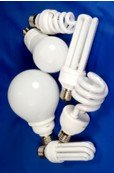 Weeds in the flowerbed are out of control. 
Traffic interferes with my drive to work time. 
Employee's legs are fatigued from sitting in office chairs. 
I receive excessive amounts of junk email. 
Our company's computers are slow. 
Drivers fail to signal their intent to turn. 
My dog sheds his hair on my new carpet. 
Another use is to brainstorm for ideas. The team considers a general topic like customer satisfaction. By using the guidelines for effective brainstorming and following the rules for brainstorming the team should be able to develop many ideas on how to increase customer satisfaction. The Affinity Diagram is used to categorize the potential improvement opportunities.
Brainstorming for ideas is commonly used to identify improvement opportunities. Even though your company may not be currently experiencing a specific problem, finding cost effective methods of avoiding a problem increases profitability! These types of preventive actions and continual improvements are integral to ISO 9001 and associated quality systems.